Ghostscript and FreeType rasterizer: screenshots
Under the horizontal line is reported the output produced by the original Ghostscript filling algorithm. Above the horizontal line figures the output of the FreeType monochrome scan-line converter (namely "raster1") applied to the path resulting from Ghostscript interpretation and hinting of Type1 fonts.
Text is scaled to 12pt, 14pt, 16pt, 18pt, 20pt, 24pt, and 32pt. All screenshots are taken on a 75dpi monitor.
Times-Roman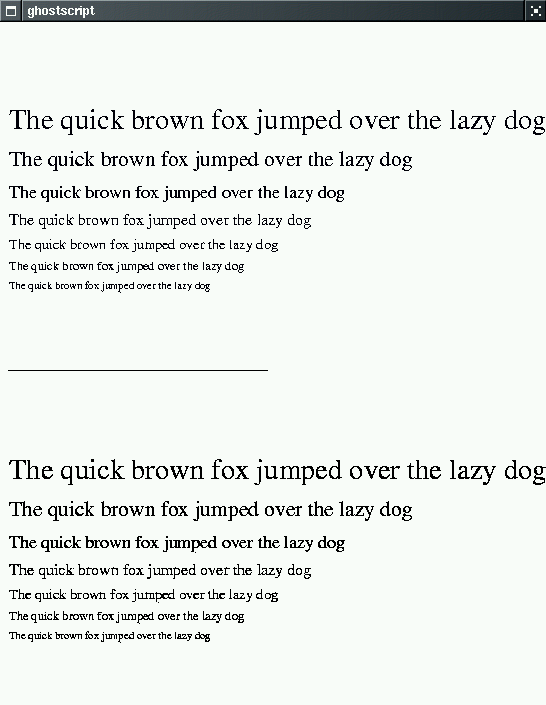 I am currently investigating the drop-out which occurs in the "d" at 14pt: its origins are somewhat mysterious as raster1 performs drop-out control. This has been fixed since gsft-0.0.2.
Times-Italic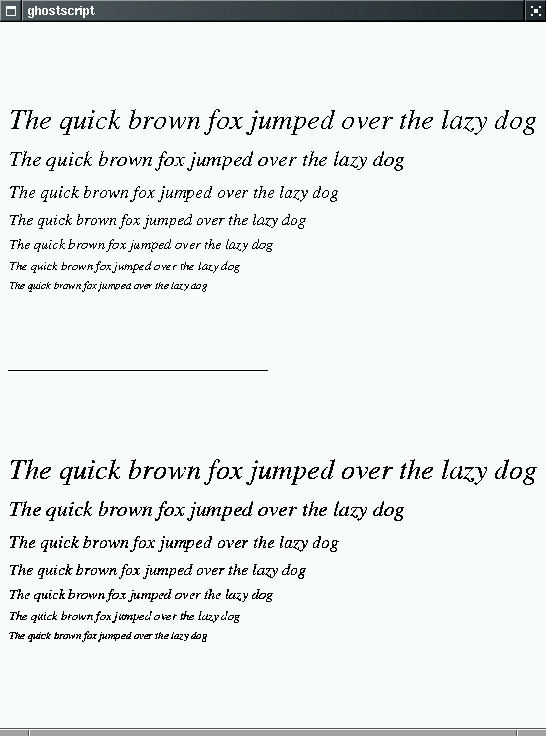 Helvetica-Roman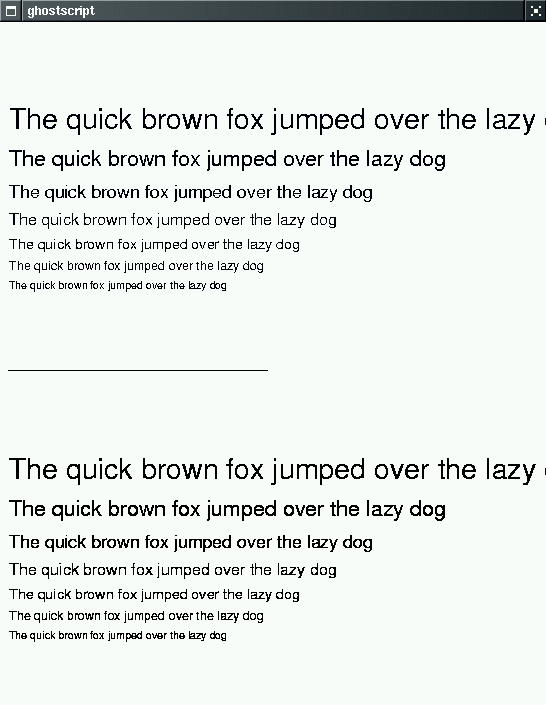 Helvetica-Oblique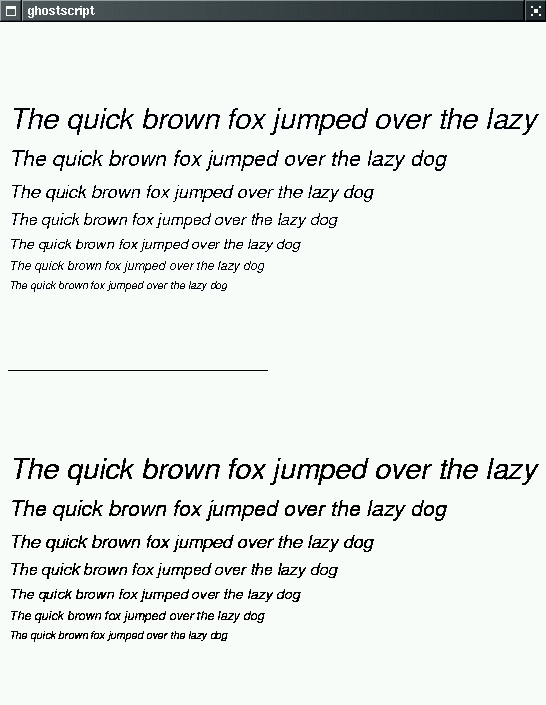 Courier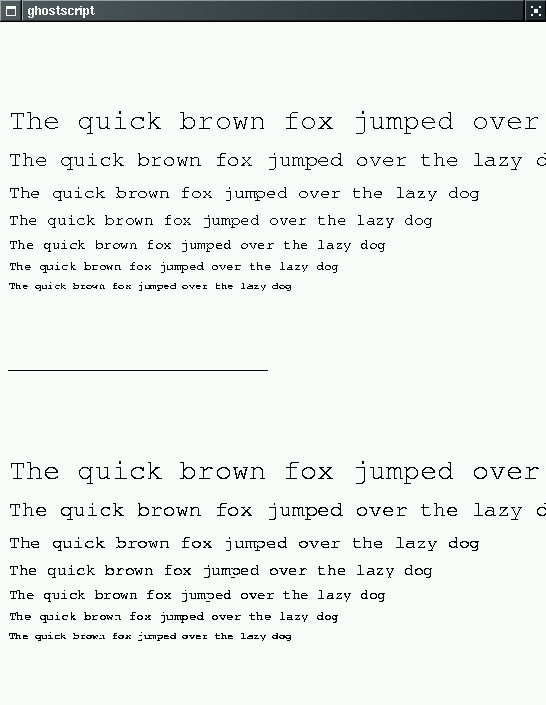 Courier-Oblique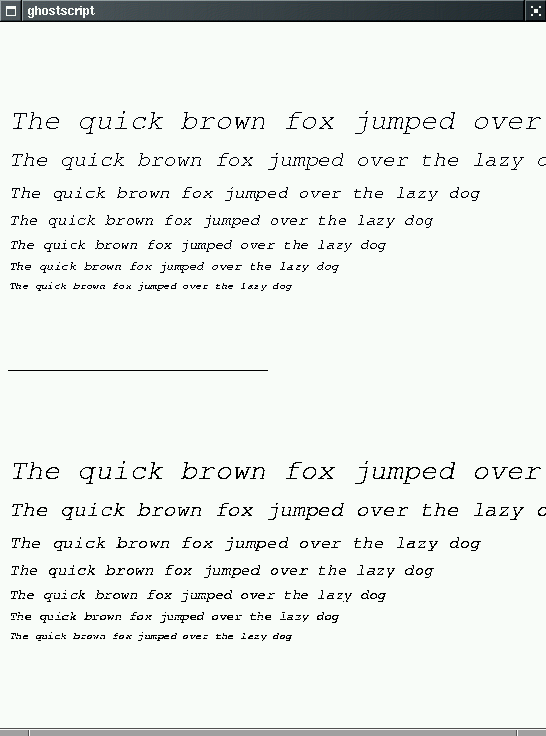 ---
more screenshots (with antialiasing)
---
Francesco Zappa Nardelli - 1 October 2000 francesco.zappa.nardelli@ens.fr